Providing your customers with a wide variety of payment options could be the best thing that you can do for your business right now. More and more people are interested in investing in cryptocurrencies, they are likely to use crypto payments for their vacations.
With the help of services like Apple Pay, Google Pay, and cryptocurrencies, booking a hotel room, reserving a table at your favorite restaurants, and buying an airline ticket have never been faster and easier.
The population of crypto-users is increasing, and your customers will likely participate in it.
Do you offer a crypto payment option for your guests? If not, now is probably the best time for business owners like you to catch up.
What is Cryptocurrency?
Cryptocurrency, or simply crypto, is a digital currency created and designed for exchange using a computer network. It is money (fiat currency), only without a substantial part of it.
Blockchain is the technology that enables the existence of cryptocurrency payments.
The main objective of cryptocurrency is to fix the problems of our traditional monetary system by putting power and responsibility into its users' hands. The exchanges usually happen thru peer-to-peer transactions.
These transactions are recorded in a public ledger whenever you use your digital wallet for cryptocurrencies.
Fun fact: Cryptocurrency based its name on what it's about: encryption and advanced programming. Crypto means concealed; secret. Satoshi Nakamoto founded the original and probably the most known cryptocurrency in 2009: Bitcoin (BTC).
Here's a list of Top 10 Best Cryptocurrencies (as of February 2022) and their market caps that you might want to check out for your Direct Booking Site:
1. Bitcoin (BTC), Market cap: Over $829 billion
2. Ethereum (ETH), Market cap: Over $380 billion
3. Tether (USDT), Market cap: Over $78 billion
4. Binance Coin (BNB): Market cap: Over $63 billion
5. U.S. Dollar Coin (USDC), Market cap: Over $50 billion
6. Cardano (ADA), Market cap: Over $35 billion
7. Solana (SOL), Market cap: Over $33.5 billion
8. XRP (XRP), Market cap: Over $29 billion
9. Terra (LUNA), Market cap: Over $21 billion
10. Polkadot (DOT), Market cap: Over $19 billion
Take note: Market cap, or Market capitalization, is the total value of specific crypto up to this point. Market cap is what you'll get when you multiply the number of coins in circulation with the current market price of a single currency.
Click here if you want to see detailed statistics of cryptocurrencies by Coingecko.com and more!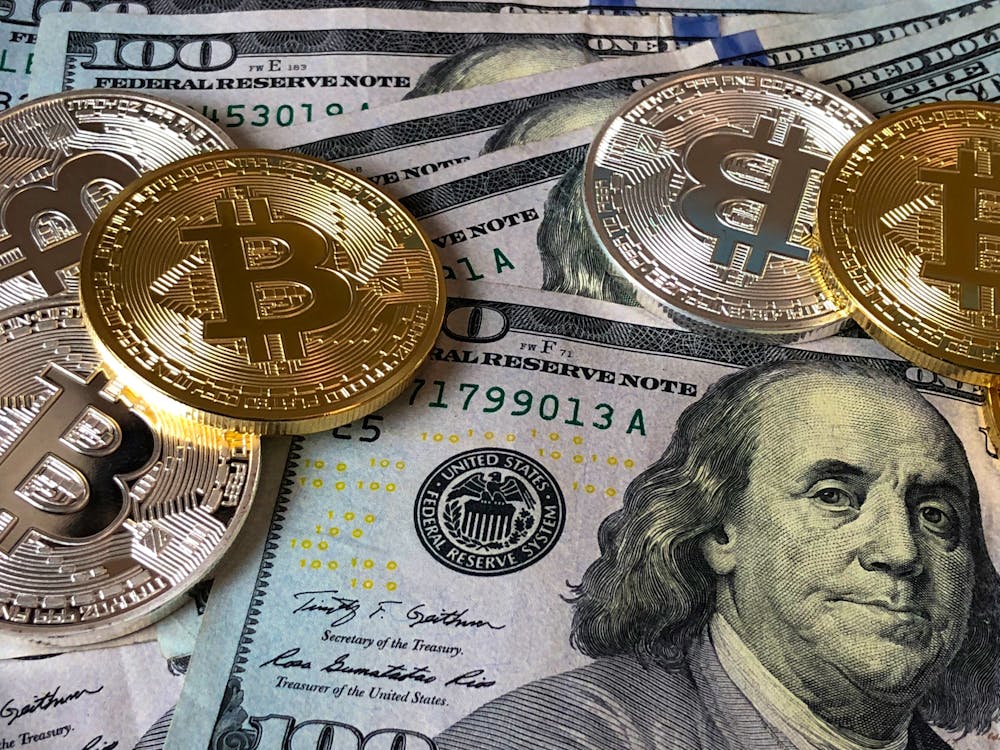 Pros/Cons of Accepting Cryptocurrencies as Payment in your Booking Site
I. The Pros
The following are the Pro's if you accept bitcoin payments:
Reach more customers. Consumers patronize brands and services that make them feel heard and cater to their needs. Your customers will love you even more if you include alternative payment options for them to choose from.
Reduce transaction costs. When there is no intermediary (or middle-person), the transaction price is practically lower. That is why small businesses favor crypto payments, which are highly sensitive to minor cost differences.
Protect customer privacy. Cryptocurrency transactions offer anonymity as your customer decides the kind and amount of information they need to share with you. Businesses that provide crypto as a payment alternative make you super attractive to crypto-user prospects who highly value their data privacy.
Crypto is secure. Blockchain translates your transactions into "blocks" with timestamps. The process is complex and technical, but the result is a digital ledger of cryptocurrency transactions that's hard for hackers to reach.
Protect your business from unjust chargebacks. Unjust chargeback is a massive problem for all kinds of companies. I'm referring to customers who purchase a product or service then cancel the payment upon usage. Unjustified chargebacks can harm your business in the long run. Luckily, chargebacks only apply to fiat currency transactions such as USD, EUR, etc. Transactions done on the Blockchain system are permanent and irreversible. This way, the tricky customers have no choice but to contact your customer service if they want a return or refund.
II. The Cons
The following are the Cons or drawbacks of accepting bitcoin or other crypto payments on your Direct Booking Site:
Cryptocurrencies are volatile. The price of crypto depends on the popularity and the number of people investing in it. It's either your Bitcoin can skyrocket and multiply ten times or fluctuate ten times overnight. There's no certainty.
Cybersecurity issues. As I said earlier, crypto is only 'quite' secure. As cybersecurity keeps getting better by the day, the hackers and data breaches are getting better too! Relating this with issues regarding our current fiat currency, the guarantee for your crypto's safety is sometimes vague.
Regulations. There will be a risk in investing in crypto technology until federal governments laws.
How to make a cryptocurrency payment option for your Direct Booking Site?
Many businesses are taking advantage of the crypto craze, and they can easily accept digital payments with the help of online payment processors. These processors typically offer a 1% or less transaction fee, which is less than the fees you'll pay on most credit cards.
Here are six companies that can help you accept and process Bitcoin and other cryptocurrencies for your Direct Booking Site payments.
BitPay
BitPay offers a variety of easily comprehensible tools to help jumpstart your process of accepting crypto payments right away. These tools include hosted checkout, payment buttons, invoicing, Quickbooks, and Shopify integrations.
Your guests' payments can be made by customers online, by email, and in person.
BitPay protects businesses from crypto price fluctuations. BitPay only charges a 1% transaction fee on almost all transactions and allows clients to settle in local currency cryptocurrency.
CoinBase Commerce
CoinBase Commerce got all the must-haves all travel industry companies desires!
They offer services like simple and accessible tools for you to accept crypto payments transactions, including hosted checkout pages, payment buttons, invoicing, and e-commerce integrations such as Shopify and WooCommerce.
CoinBase Commerce encourages its users to have a "be your own bank" mindset. The platform gives their users' companies great control of their assets.
CoinPayments
One of the longest-running services for crypto payments is CoinPayments. They've been helping businesses worldwide do their crypto transactions since 2013.
CoinPayments acts as a payment processor for both in-person transactions and online platforms. They also support numerous cryptocurrencies. The company's plugins work with nearly every primary e-commerce service, including Magento, Shopify, OpenCart, and WooCommerce. The best part of it is that their processing fee is only 0.5%!
TripleA
TripleA is one of the newer global cryptocurrency processors, founded in 2018 in Singapore by serial entrepreneur Eric Barbier.
It offers a developer-focused approach to accepting cryptocurrency payments. They boast specifically of efficient payment services for e-commerce, point-of-sale, invoicing, and remittance.
On the e-commerce front, TripleA integrates with Shopify, WooCommerce, and OpenCart, and it offers a simple merchant dashboard that allows you to track orders and payments, reconcile accounts and perform refunds all in one place.
PayPal
More than 29 million merchants online use PayPal. PayPal's latest feature will make it much simpler to accept and convert crypto payments for your Direct Booking Site.
Prospective guests with PayPal wallets will be able to convert their Bitcoin, Bitcoin Cash, Ether, and Litecoin into fiat currencies like dollars and euros when checking out with an established PayPal merchant.
One of the largest online payments companies globally, allows consumers to pay merchants in the PayPal network with cryptocurrencies.
As a merchant, this can only mean that you won't accept crypto directly, but it does open the door for more people to book with you and avail of your services using Bitcoin or other digital currencies.
Conclusion
There's an even greater reason why direct booking sites are slowly detaching from the traditional OTAs (Online Travel Agencies) like Airbnb and Booking.com to do business. It could be more for financial gains or more efficient financial transactions or payment service that fits their guests' best interests and demands.
As a Direct Booking Site made with Myror that wants to take matters into its own hands, all the decisions are up to you. Whether or not your decision-making includes integrating bitcoins and other cryptocurrencies into your business.
The bottom line is it's essential to put your customers first. If you want to succeed, there's no harm in trying out things to serve your guests better.